Good morning and a very blessed Sunday to you! There's an awesome Featured Stamper 269 (redlynny) at Splitcoast Stampers today. This is a new gallery for me and it's packed full of some serious eye candy. I browsed through Vickie's gallery during 2 cups of coffee finally settling on her Best Wishes card to CASE. I really liked the sketch so I kept that and the Webster's Pages flower embellishments but changed everything else, like my colors, die-cut, and sentiment. I broke out some new Cosmo Cricket designer paper that was recently released making this a totally girlie card with all of the flowers.
I hope that you like this and that it provides you with some inspiration. As always, thank you so much for stopping by to visit me this morning and God bless you. Don't forget about entering my Cricut blog candy! Entries close on April 15.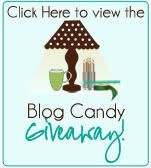 Here is my card for you today.
Stamps:
Mat Stack 2 (Papertrey Ink)
Card Stock:
Stamper's Select White (Papertrey Ink)
Designer Paper:
Evangeline (Cosmo Cricket)
Ink Pads:
Harvest Gold, Smokey Shadow (Papertrey Ink)
Rhinestones/Gemstones:
Yellow Self Adhesive Pearls (KaiserScrapbook)
Stickers/Stick Pins:
Trinket Pins (Maya Road)
Glimmer Mist:
Mister Huey's Calico Shine (Studio Calico)
Die-Cut(s):
Half & Half, Mat Stack 2 (Papertrey Ink)
Machine(s)/Tool(s):
Cuttlebug (ProvoCraft)
1. Cut white card stock to A2 tent size.
2. Cut a piece of gray designer paper 3/16 less than A2 size and adhere to white card stock.
3. Cut a piece of peach/pink patterned designer paper 1/8 less than gray designer paper mat and adhere.
4. Cut 2 pieces from the Half & Half die-cut, cut in half, and adhere to the card so that each end has the designer edge.
5. Cut 3 fabric flowers and adhere to the card at shown in a triangle style.
6. Die-cut a label from Mat Stack 2 onto white card stock and stamp coordinating image with Smokey Shadow ink.
7. Stamp sentiment inside the Mat Stack with Harvest Gold ink.
8. Slip the sentiment panel under the flowers and adhere to the card.
9. Place 3 stick pins through the flowers.
10. Adhere 3 yellow faux pearls to the top right of the card.
11. From about a foot away from the card, spray on a quick shot of glimmer mist.